Submission Deadline Extended until June 23th!
Welcome from the Chairs
"Greeting Dear Participants of the 20th World Congress of the International Society on Toxinology. Welcome to beautiful Buenos Aires! We are very grateful for your attendance at this congress and look forward to exciting, interactive and informative discussions. For this particular congress we have designed a novel program focusing on several new elements. This will include an in-depth look at how toxinology has impacted public health throughout the world and how we can do more to help those in the field. In addition to the canonical presentations highlighting recent developments in toxinology we will explore how different toxins affect the same organ or organ systems with the aim of better informing the pathophysiology of toxins and organ systems. Clinical sessions covering a number of important and emerging issues will be presented. Finally, in keeping with our recent traditions we will have student-led poster and speaking sessions. We have also built into the program an opportunity to explore beautiful Buenos Aires on your own and on Friday we will offer an optional excursion for you to enjoy a real taste and hospitality of Buenos Aires and Argentina.
On behalf of the organizers, I hope to see you in Buenos Aires to celebrate our 20th World Congress, meet old friends and make new ones and leave Buenos Aires with new ideas for collaborations with new colleagues in this exciting world of toxinology.
See you there!
Jay W. Fox, President of the IST
Follow us!
Conference Secretariat
International Society on Toxinology
Conference Chairs
Professor Jay W. Fox
University of Virginia, USA

Dr. Soledad Bustillo

National Northeastern University, Argentina

Dr. Adolfo Rafael de Roodt

Univertisty of Buenos Aires - Ministry of Health, Argentina

Dr. Alexandra Rucavado Romero

Costa Rica University, Costa Rica
Scientific Committee
Alagón, Alejandro
Ayvazyan, Naira M
Boyer, Leslie
Calvete, Juan José
Casewell, Nicholas R.
Chavez-Olortegui, Carlos Delfín
de Roodt, Adolfo
Domont, Gilberto
Gutierrez, José María
Harrison, R. A.
Kini, Manjunatha
Krizaj, Igor
Luo, Sulan
Moura-da-Silva, Ana

Mukherjee, Ashis K.

Richardson, Michael K.
Valente, Richard Hemmi
Vishwanath, BS
Wen, Fan Hui
White, Julian
Williams, David J.
Wuelton, Marcelo
Yanagihara, Angel
Students' Committee
1. Sarah Natalie Gimenes
2. Samantha Nixon
3. Micaiah Ward
4. Tim Jenkins
5. Cecilie Knudsen
6. Erika Camacho Umana
7. Rahini Ragavan
8. Ana Cristina Nogueira Freitas
9. Charlotte Dawson
10. Vanessa Costa de Oliviera
Invited Speakers
Abdulrazaq Habib (Nigeria)

Rafael Ruiz de Castañeda (Switzerland)

George Oluoch or Denis Otundo (Kenya)
Fan Hui Wen (Brazil)
Ymkje Stienestra (Netherlands)

José María Gutiérrez (Costa Rica)

Aida Verdes (Spain)

María Ikonomopoulou (Spain)

Elda Sanchez (USA)

Dennis Servent (France)
Sulan Luo (China)

Phillippe Billiald (France)

Clara Guerra Duarte (Brazil)

Fernando Goldbaum (Argentina)

Edgar Enrique Neri-Castro (Mexico)

Daniel Petras (USA)

Eivind A. B. Undheim (Australia)

Vincent Viala (Brazil)

Jeroen Kool (Netherlands)
Juan J Calvete (Spain)

Somasekar Seshagiri (USA)

Kushal Suryamohan (USA)

Ana Gisele C. Neves-Ferreira (Brazil)

Richard H. Valente (Brazil)
Manjunatha Kini (Singapore)
Johannes Eble (Germany)
Dilza Trevisan Silva (Brazil)

Leslie Boyer (USA)

Jay W. Fox (USA)

Cesare Montecucco (Italy)

Maria Elena de Lima Peres-Garcia (Brazil)

Igor Križaj (Slovenia)
Yuri N. Utkin (Russia)
Naira Ayvazyan (Armenia)
Conference Program
You can download the Conference Program here.
Registration
The registration fee includes Welcome Cocktail, attendance of all congress sessions, morning/afternoon coffee breaks, meeting banquet, conference bag and program book.
Certificate of Attendance: Upon request, the participants of the event will receive an electronic Certificate of Attendance by email once the event is concluded.
Please note that the fees shown on the column 'Late' apply to on-site registrations.
| | Early | Regular | Late |
| --- | --- | --- | --- |
| Academic (IST member) | 450.00 USD | 500.00 USD | 550.00 USD |
| Academic (Non-IST member) | 510.00 USD | 560.00 USD | 610.00 USD |
| Student | 250.00 USD | 275.00 USD | 350.00 USD |
Early price valid until: 17/07/2019 Late price valid from: 08/09/2019
| | Price |
| --- | --- |
| Academic/Institutional Sponsor | 500.00 USD |
| Silver Sponsor | 1000.00 USD |
| Gold Sponsor | 3000.00 USD |
| Platinum Sponsor | 5000.00 USD |
Cancellation policy
Before end of Early Bird Registration: Refund 50% of the applying fees
Before end of Regular Registration: Refund 25% of the applying fees
After end of Regular Registration: No Refund
Payment methods
Wire transfer, Credit card
Instructions for Authors
Instructions for Authors
The accepted abstracts will be available online on Sciforum.net during and after the congress. Abstracts will also be published in a special issue of Toxicon.
To present your research at the event
Create an account on Sciforum if you do not have one, then click on 'New Submission' on the upper-right corner of the window, or by clicking on 'Submit Abstract' at the top of this webpage.
Indicate what thematic area is best suited for your research. Categories will be used for reviewing and indexing purposes:
Public Health Issues;

Basic Toxinology;

Clinical Toxinology;

Toxinological Technologies.
Submit an abstract in English. The word limits are: minimum 150 words and maximum 300 words.
The deadline to submit your abstract is June, 16th 2019. You will be notified by July, 15th 2019 about the acceptance for poster presentation.
The registration fee allows for the submission of one abstract without cost; there is a fee of $10 for each additional abstract.
Poster Information
Maximum poster size: 1 m width x 2 m height.
A limited number of student posters will be selected for subsequent short oral presentations based on a presentation of an "elevator speech" given by the presenter to the general meeting body. Awards will be made to best student posters and student oral presentations.
Venue, Travel and Accommodation
Conference Venue
Hotel Panamericano Buenos Aires
Located in the city center, opposite to el obelisco, the Teatro Colón and Avenida 9 de Julio. One block from the mythical Corrientes Avenue, house of the most famous theaters and shows in the country. Just a 10 minutes walk from the fashionable Recoleta.
https://www.panamericano.us/en/
Address: "Hotel Panamericano" – Carlos Pellegrini 551
Buenos Aires
Located on the banks of the Río de la Plata, in mid-eastern Argentina, the Autonomous City of Buenos Aires (CABA for its acronym in Spanish) is one of the country's 24 federal entities, and is also the country's capital. As the seat of the federal government, it is also known as Capital Federal. The city is Argentina's largest urban conglomerate and one of the most populous in South America.
Buenos Aires is the cradle of the tango, which was declared part of humanity's intangible cultural heritage by UNESCO in 2013. The magic of its melodies can be felt in every corner of local neighborhoods La Boca, San Telmo, Abasto, Boedo and Almagro, capturing the hearts of visiting tourists from around the world.
Travel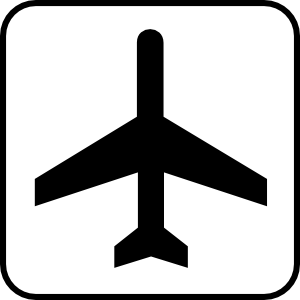 BY PLANE:
The international airport of Buenos Aires is called
Ezeiza Ministro Pistarini
(Its three terminals handle international flights) and is located in Highway Tte. Gral. Riccheri, mile marker 20.8. Province of Buenos Aires.
For more information about the airport and flights, please visit the official website: http://www.aa2000.com.ar/ezeiza
Also, there is a domestic airport called Aeroparque Metropolitano Jorge Newbery (domestic flights and some flights to neighboring countries) and is located in Av. Costanera Rafael Obligado s/n, Palermo
For more information about the airport and flights, please visit the official website: http://www.aa2000.com.ar/aeroparque
To the city centre:
Once you get to the airport, you have several options to reach the city center and/or the congress venue: http://www.aa2000.com.ar/ezeiza/Transporte?qa=EZE
- Taxi "Ezeiza": http://www.taxiezeiza.com.ar/
- Shuttle/Bus/remis: "Manuel Tienda León" http://www.tiendaleon.com/home/
Option: From: "Aeropuerto Ezeiza" to "Terminal Madero" (Av. Eduardo Madero 401)
- Public Bus: Line 8. Semirapid service from Airport Ezeiza to "Plaza de Mayo". Monday to Saturday, air-conditioned units (@linea8riogrande)
→For Public transport (bus/subte) you will need a "SUBE" travelcard. We recommend getting a SUBE travelcard from one of our Tourist Assistance Centers. (@TarjetaSUBEok). You can get it at the airport: https://youtu.be/cgHXMWww93o
- Also you can use Uber or Cabify.
Congress venue "Hotel Panamericano" – M.Tienda Leon stop "Av E. Madero 401" – Bus stop "Plaza de Mayo".
BA TURISMO app
Download the BA Turismo app and enjoy all the content the city has to offer on your mobile phone.

USEFUL WEBSITES
Cultural agenda: disfrutemosba.buenosaires.gob.ar/ festivales.buenosaires.gob.ar
Tourism: https://turismo.buenosaires.gob.ar/en
City of Buenos Aires: buenosaires.gob.ar
Interactive map: comollego.ba.gob.ar
You can learn more about Buenos Aires by downloading this tourism guide!
Recommended Hotels
The hotels presented here were selected by the Conference Secretariat to provide a range of options. There are many other variants for accommodation for speakers and students in Buenos Aires. Please note that attendees are responsible for making own hotel booking. In order to benefit from the special fees below, please mention your attendance to the conference when booking your room.
Sponsorship Opportunities
* This conference is managed by external organizers. Sciforum is not responsible for the content posted on this website.